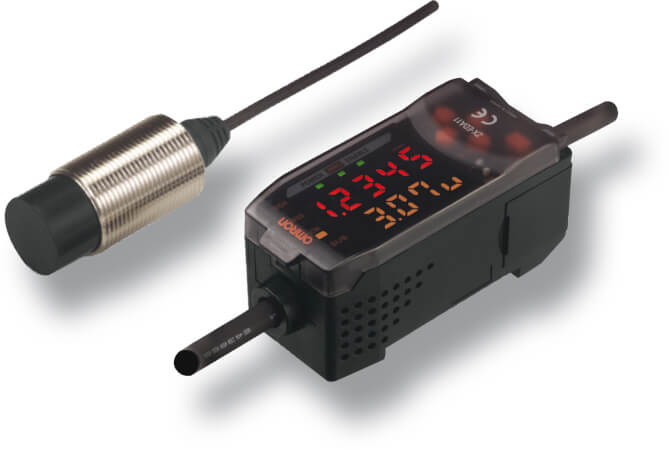 ZX-E
Senzor de măsurare inductiv inteligent
ZX-E oferă soluţia optimă pentru măsurarea cu precizie a obiectelor metalice. Se recomandă în mod special în medii nefavorabile precum utilaje din industria auto şi de prelucrare a metalelor.
Rezoluţie ridicată de 1 µm
Timp de răspuns de mare viteză de 150 µs
Înlocuire uşoară cap senzor
Concept de platformă modulară pentru diferite tehnologii de detectare
Ajustare uşoară a liniarității pentru orice metal
Specificaţii şi informaţii pentru comenzi
Ordering information
Sensors
Sensor heads
Resolution1

ZX-ED01T2

ZX-ED02T2

ZX-EM02T2

ZX-EM07MT2

ZX-EM02HT4
Amplifier units
Note: Compatible connection with the sensor head.
Accessories (order separately)
Calculating unit
Amplifier mounting brackets
SmartMonitor sensor setup tool for Personal Computer connection
| | |
| --- | --- |
| | |
| ZX-series communications interface unit | ZX-SFW11EV35 |
| | |
Cables with connectors on both ends (for extension)*
* Robot cable models are also available. The model numbers are ZX-XC_R.
Specifications
Sensor heads
Magnetic metals
(Measurement ranges and linearities are different for non-magnetic metals. Refer to engineering data on B-67.)

Resolution6

Linearity7

±1% F.S.8

Temperature characteristic9
(including amplifier unit)

Operating10

Storage5

1,000 VAC, 50/60 Hz for 1 min between charged parts and case

10 to 55 Hz with 1.5-mm double amplitude for 2 h each in X, Y, and Z directions

IEC60529, IP6011
Amplifier units
Possible average count settings12

1, 2, 4, 8, 16, 32, 64, 128, 256, 512, 1,024, 2,048, or 4,096

Linear output13

Current output: 4 to 20 mA/F.S., max. load resistance: 300 Ω

Voltage output: ±4 V (±5 V, 1 to 5 V 14), output impedance: 100 Ω

NPN open-collector outputs, 30 VDC, 50 mA max.
Residual voltage: 1.2 V max.

PNP open-collector outputs, 30 VDC, 50 mA max.
Residual voltage: 2 V max.

Zero reset input, timing input, reset input, judgement output hold input

ON: Short-circuited with 0-V terminal or 1.5 V or less

ON: Supply voltage short-circuited or supply voltage within 1.5 V

Judgement indicators: High (orange), pass (green), low (yellow), 7-segment main digital display (red),
7-segment sub-digital display (yellow), power ON (green), zero reset (green), enable (green)

0.5% F.S. of linear output value at ±20% of power supply voltage

140 mA max. with power supply voltage of 24 VDC (with sensor connected)

Operating and storage: 0 to 50°C (with no icing or condensation)

10 to 150 Hz with 0.7-mm double amplitude for 80 min each in X, Y, and Z directions

300 m/s2, 3 times each in 6 directions (up, down, left, right, forward, backward)

Case: PBT (polybutylene terephthalate), cover: Polycarbonate
---
Cum vă putem ajuta?
Dacă aveţi întrebări sau doriţi să cereţi o ofertă, contactaţi-ne sau trimiteţi-ne o solicitare.
+31 23 568 11 00
Contactaţi-ne
Contactați-mă ZX-E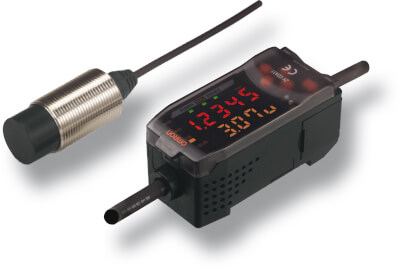 Vă mulțumim pentru solicitarea trimisă. Vom reveni cu un răspuns cât mai curând posibil.
Întâmpinăm dificultăţi tehnice. . Formularul dumneavoastră nu a fost preluat cu succes. Vă rugăm să acceptaţi scuzele noastre şi să încercaţi încă odată mai târziu. Detalii: [details]
Download
Solicitaţi o ofertă
Solicitaţi o ofertă
Ofertă pentru ZX-E
Prin completarea acestui formular puteţi face o cerere de ofertă. Vã rugãm completaţi toate câmpurile marcate cu *. Datele dumneavoastrã personale vor fi tratate cu confidențialitate.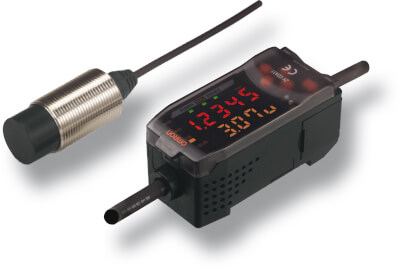 Vă mulțumim pentru cererea de ofertă trimisă. Vă vom oferi informațiile cerute în cel mai scurt timp posibil.
Întâmpinăm dificultăţi tehnice. . Formularul dumneavoastră nu a fost preluat cu succes. Vă rugăm să acceptaţi scuzele noastre şi să încercaţi încă odată mai târziu. Detalii: [details]
Download